Fine Arts eCademy (K – 7)
FAE is an award winning blended learning program that provides an enriched classroom environment with a fine arts focus. All K-7 curriculum is creatively integrated into fine arts activities and projects that kids really enjoy. If your child is naturally expressive, this  program might be the right choice for your family!
FAE offers an energetic hands-on learning environment for imaginative kids who love to participate in activities like art, drama, music, dance, and literature. All levels of fine arts experience are welcome. We encourage movement and out-of-the box, creative thinking. Students are inspired and challenged to question, investigate and share their understanding of key concepts through song, theatre, blogs, visual arts, and more.
Like our other Navigate blended learning programs, students in the FAE program have 3 days of face-to-face instruction in a classroom environment and 2 days of online learning at home. At this time, the FAE program is only available at our Tsolum campus location in Courtenay so there may be a waiting list for enrollment. Our FAE families will tell you it's worth the wait!
For more information have a look at our brochure.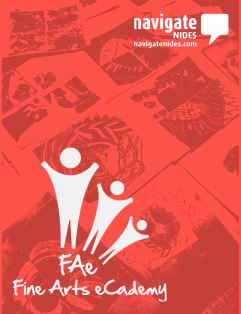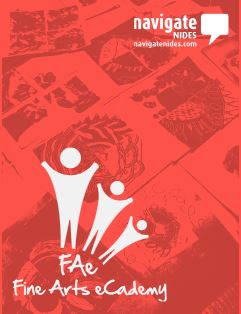 When?
FAE program starts in September and finishes in June
Offers a blended learning environment:
Students participate in classroom instruction from Tuesday-Thursday and online learning at home on Monday & Friday
Where?
Who?
Any K – 7th grade student regardless of their educational background or fine arts experience
Why?
Is fully accredited by the BC Ministry of Education
Celebrates that each child is an individual and learns at their own pace
Builds on child's passions to develop curriculum
How?
To enroll for this program just click the registration button
Or contact Meghan McMillen for more information